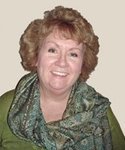 Bookstart and Letterbox funding confirmed by Welsh Assembly Government
Bookstart schemes in Wales are dancing for joy this week after the Welsh Assembly Government (WAG) confirmed funding will continue in 2011–12.
Funding is to be maintained at the same level as previous years. This is a staunch endorsement from WAG who have supported Bookstart in Wales since it launched in Wales in 1999.
Funding for Letterbox Club, the programme that aims to improve the educational outlook for looked after children, is also to continue in Wales. WAG provides central funding so that eligible looked after children can benefit from intense support via Letterbox Club parcels which are sent directly to the child's home address each month for six months.


Public-private partnership funding in England – still awaiting news
Following the good news we had in December of the Secretary of State's commitment to fund Bookstart, Booktime and Booked Up and to develop a new programme for disadvantaged children, Book Trust has undertaken discussions with Department for Education colleagues and our publisher supporters.
We have submitted a proposal for consideration which addresses the government's priorities and also those of the other members of our public-private partnership.

We need to maintain continuity as we move forward and are therefore requesting a prompt decision by DfE, which we will of course impart to you as soon as possible. In the meantime, may we thank you once again for your patience and for your ongoing commitment. Please contact your Bookstart Development Manager if you have any concerns or queries.


'All Aboard!' – National Bookstart Week 2011
National Bookstart Week is Monday 6 June to Sunday 12 June 2011 with the theme of 'All Aboard'.
The Bookstart scheme in Warwickshire is already making arrangements, including an amazing event planned for Saturday 11 June, when they will run a number of Bookstart sessions at Kingsbury Water Park.
Warwickshire's Bookstart Coordinator, Sandy, said, 'There is a narrow gauge railway that families can ride on and I hope to negotiate a special discount on the train so that families can ride the train up to our marquee where they can join a Bookstart session.'
Any more super ideas? Let us know in the comments, below!


Bookstart In Jamaica to launch in 50th Anniversary Year
Jamaica is to launch their full Bookstart programme in 2012 with 50,000 Bookstart babies – one for each year of their independence, which they also celebrate in 2012.
Programme Director, Rebecca Tortello, thanked Book Trust for the guidance and encouragement we had given throughout the pilot stage. Rebecca also said she had been hugely relieved to see that the British government had decided to continue to fund Bookstart in England.
Have a good month,

Rosemary