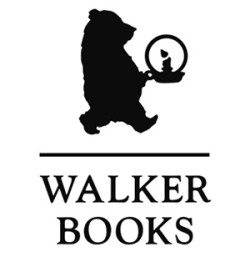 When you think about Walker Books the first thing that comes to mind for most people is our classic picture books.
We're lucky to work with some of the world's most incredible illustrators and authors... We're Going on a Bear Hunt, Guess How Much I Love You, Can't You Sleep Little Bear, Owl Babies and the Maisy series, just to name a few.
However, we are equally passionate about discovering new artists and working with them to bring their picture books to life.
We're very proud to have these incredible, timeless books alongside some of our newer, contemporary artists like Chris Haughton, Polly Dunbar, Petr Horacek and Jon Klassen. It's something we take really seriously - as picture book makers we are always searching for the new illustration stars who will delight children and their parents for many more years to come. This autumn we've got plenty of new artists on our picture book list, and we wanted to introduce you to three in particular:
Kate Hindley
Kate is well and truly one of the hottest emerging talents in the UK right now. You might know her from titles like How to Wash a Woolly Mammoth and The Great Snortle Hunt, both published by Simon & Schuster. Kate Hindley came to our attention through William Bee − creator of And the Train Goes… and Whatever − who spotted her artwork on Etsy and was instantly excited by her characters, brimming over with humour and life. She felt like the perfect match for his words.

Worst in Show, their first picture book collaboration together, is a perfect package of funny, monster madness. William's unique (farty, warty, fire-breathing) world is brought riotously to life with skill and hilarity by Kate, who also manages to convey the tender friendship between Albert and his hapless pet monster, Sidney.

We really believe that Kate has the makings of a classic children's illustrator and that she will becomes a name synonymous with great stories and pictures. The next title for her is another comedy Don't Call me Choochie Pooh! by Sean Taylor – a book about a little dog who may look tiny and fluffy and adorable but all he really wants is to play with the BIG DOGS and not be mortified at every turn when his owner calls him, "Incy-wincy CUP CAKE!" and "OOPSIE BOOPSIE CHOOCHIE POOH!"
Find out more on Kate Hindley's website
Valentina Mendicino
The Really Abominable Snowman comes from a brand new picture book talent and someone we're really excited about, Valentina Mendicino. Although English isn't Valentina's first language (she was born in Italy), she manages to convey a huge amount of emotion and warmth in her storytelling – her characters speak directly to every, goofy little child who might feel a little different or left out.

Valentina's art is different to anything we've done before on the picture book list – it's 3D in style but doesn't lack the warmth that this artwork can tend to do. Instead, it's interesting, it's characterful, the colours are stunning and, most importantly, it's very FUNNY!

We were particularly attracted, in the first instance, to the way that Valentina had woven wry little touches of modern technology throughout the narrative. Social networking is used more than ever to meet new people but navigating this world can be utterly bewildering, we snorted with laughter when we saw a confused Milo put his face IN a book and use a megaphone to send a "TWEET". We laughed even harder when Valentina decided that Milo would give himself a makeover … andends up looking just a little too much like Lady Gaga. Which isn't a very approachable look.

And just when Milo is on the verge of giving up and accepting a life alone in his little, pink cupcake-decorated cave, he finds an ad in the Himalayan Times for a Meet-up Group of Misunderstood Creatures … which leads to him finding a marvellous, GIANT sponge shaped lady called Sophie, who may just be the one he was searching for all along.

In this picture book, love, friendship, happiness (of all kinds of shapes and sizes) blossom in the most unexpected of places. And that can happen for anyone.

Find out more on Valentina Mendicino's blog
Katie May Green
Katie is the debut author and illustrator of Seen and Not Heard – a picture book that's just the right concoction of spooky and magical and ideal for sharing as the long, dark nights begin to close in. It's the story of the children of Shiverhawk Hall – boys and girls who, by day, sit prim and proper in their picture frames on the wall but, by night, when no one is looking, creep out and run riot – wild and free. The anarchy explodes with pillow fights and midnight feasting and graffiti painting with pots of treacly goo – untamed fun – before the sun rises and they must hurry back to their homes on the wall…

Katie read Art History at Bristol before graduating from the Cambridge School of Art, with an MA in children's illustration. Seen and Not Heard is her very first picture book, which amazes us each time we pick up the book. It's so beautifully accomplished.

The idea began to take shape during Katie's MA and as soon as we saw her early pictures and words, we were compelled by her natural feeling for language and theatre – character, detail and atmosphere oozing from every page. But, all along, there were two characters in particular who captured our imaginations – the De Villechild twins. While the two sisters never utter a word, they are always present, always drawing you into the anarchic activity with the swish of a skirt, the bob of their big white bows or a cheeky exchange of looks. What will they do next?

Katie knows how curious minds work, how children can see the world for all its possibilities, and how a little bit of danger in a story is thrilling and exciting and can spark the imagination. Seen and Not Heard certainly does all of these things and we're so proud to be publishing this spooky, magical story.
Find out more on Katie May Green's website
Bookstart would like to thank the Walker Books Picture book team for sharing their insights and we look forward to reading all of these books! You can visit the Walker website for more information and click through the gallery below for a preview of the books: