Are you up for The Rhyme Challenge?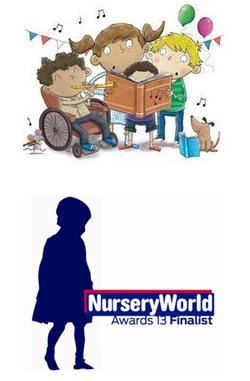 Great rhymers make great readers!
The Rhyme Challenge is a great opportunity for you and your child to enjoy rhymes together.
Earn special certificates
Aimed at children aged 0–5, it is simple, fun and free to take part in! Children and their mothers, fathers, carers, grandparents and friends are invited to learn rhymes to earn special certificates at their local The Rhyme Challenge celebration events.
Why make time for rhyme?
Rhymes help children feel confident with words and will also help them as they begin to learn. Sharing rhymes is also a fun way to build a loving relationship and help your child develop a lifelong love of rhymes, stories and books.

The Rhyme Challenge can:
Provide a fun, informal learning opportunity for all the family
Help your child develop early language skills and communicate more widely with peers and adults
Improve your child's phonological awareness
Improve communication between your home and your child's early years setting
Help your family, friends and teachers to enjoy rhymes!
The great thing about rhymes is that you can sing them anywhere; you don't need any musical equipment, or to be in tune! Just have fun laughing and learning together.
Want to join in the fun?
Find out more about The Rhyme Challenge at your local children's centre, nursery or playgroup.
Listen or readalong to some of your favourite rhymes, including Humpty Dumpty and This Little Piggy.
Want ideas on what book to read with your child? Help is at hand...