Storytimes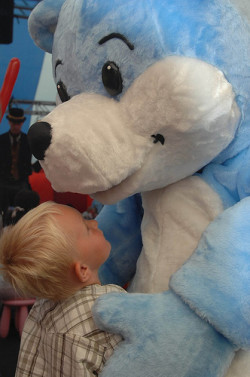 Storytimes are fun and free!
Storytimes in the library have helped me learn how to share books with my baby. She loves them! We now go to the library more often to borrow books and always feel very welcome there.
Parent, Denbighshire, Wales
Storytime sessions are organised locally and take place in libraries, nurseries and children's centres. Everyone is welcome and there are often different sessions for different age groups.
Listen to classic tales and exciting new stories as you and your child explore the wonderful world of books with other families.
Head along to your local library to take part in Storytimes and other events – children are never too young to join the library, it is free and lots of fun!
This lovely interactive story lets you turn the pages like a real book, and there are lots of top tips on how to make reading together even more fun.
Want ideas on what book to read with your child? Help is at hand...