About Bookstart
Discover how BookTrust's early years programme and website can help you!
Bookstart gifts free books to all children at two key ages before school to help families read together every day and inspire children with a rewarding love of books... explore below to find out more:
Bookstart Baby and Treasure are gifted to children at 0-12 months and 3-4 years, but we also have additional needs and dual-language resources.
From rhymes to colouring games and storybooks to jigsaws, we've got more than 20 online activities and most can be played on mobiles!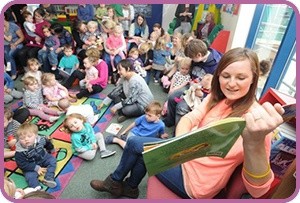 We work with libraries and other settings to host Storytimes, Rhymetimes and other activities, including our annual National Bookstart Week!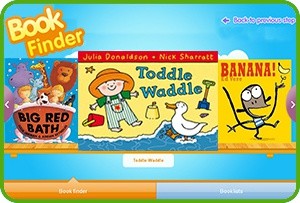 You can search for ideas by age and theme in our book finder, as well as browsing over 40 book lists, getting tips and entering competitions!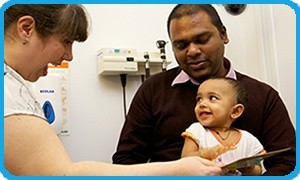 We've got loads of resources and guidance for Health Visitors, Librarians, Children's Centre practitioners and other Early Years or Local Authority professionals.